Robotics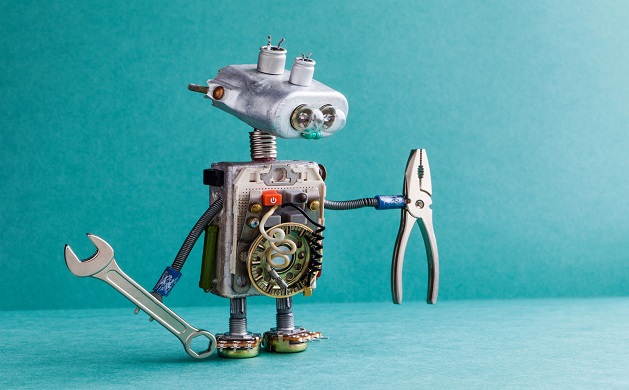 Course Description
Robotics is a lab-based course that uses a hands-on approach to introduce the basic concepts of robotics,
focusing on the construction and programming of autonomous mobile robots. Course information will be
tied to lab experiments; students will work in groups to build and test increasingly more complex mobile
robots, culminating in an end-of-semester robot contest.
We will be using VEX Robotic Design System as our platform. Students will be divided into groups and
complete a variety of robot construction and programming activities within the confines of these groups.
Course Objectives
In this course, students will:
1. Explore the broad scope of robotic applications
2. Learn the basic components and building blocks of robots
3. Develop the robot construction skills
4. Learn to program the robots
5. Program autonomous mobile robots to achieve challenging tasks
Essential Questions
1. How can robotics technology further impact our future in a positive way?
2. What are the required components, factors and skills to build a high performance functioning robot?
3. How to construct an autonomous mobile robot.
4. How to program an autonomous mobile robot.
Course Features
Duration

32 hours

Activities

TECHNOLOGY

Class Sizes

30

Years Old

Available Seats